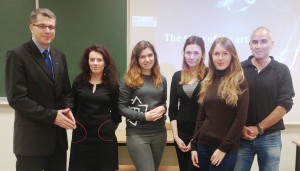 From the 15th to 18th of November, 2016, dr. Piotr Rogala – an associate professor of Department of Quality and Environmental Management of Wroclaw University of Economics (Poland) was a guest of Vilnius University (as a part of Erasmus programme).
During the visit dr. Piotr Rogala conducted lectures for undergraduate and master's degree students of different faculties of Vilnius University. The topics of lectures were: "Total Quality Management: evolution, essence and prospects – the subjective point of view" and "The new ISO 9001:2015 standard – opportunities and threats".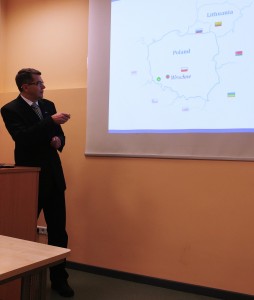 As dr. Piotr Rogala acknowledged: "Participating in the teacher exchange under the Erasmus programme is an unforgettable experience and a great opportunity to discover the routine of other universities. For me a particularly valuable experience was to carry out classes for students who speak a different language than my native language but are interested in the same area as I do."
Polish lecturer discussed with employees of Management Department of Faculty of Economics on the possibilities of cooperation in the area of scientific research and implemented study programmes as well. He participated in a meeting with professor Aida Macerinskiene, Vice Dean of Facul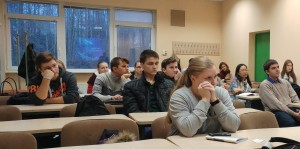 ty of Economics, too. The meeting concerned good practices used at both universities and strengthening the contacts between Vilnius University and Wroclaw University of Economics.